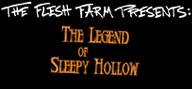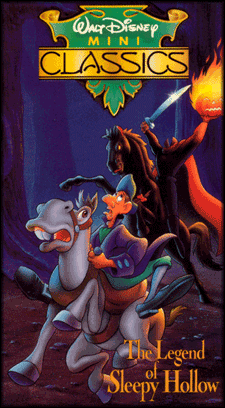 Classic Disney animation meets classic ghost story in this spirited retelling of the Washington Irving favorite, narrated and sung by Bill Crosby. When schoolmaster Ichabod Crane pursues wealthy Katrina Van Tassel, rival suitor Brom Bones frightens the superstitious Ichabod with the perfect ghost story! It's the fearsome tale of 'The Headless Horseman" who haunts the very road Ichabod must travel on his way home from Katrina's Halloween party! Comedy and suspense build to a heart-stopping climax in this thrilling and timeless folk story!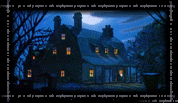 "I'm telling you brother.... It's a frightful sight, to see what goes on Halloween night!"


- Brom Bones
---

Washington Irving's classic story comes alive in this wonderful little film, originally the second half of The Adventures of Ichabod and Mr. Toad. Bing Crosby's singing narration and the excellent animation tell a tale of humor and genuine fright. Ichabod Crane, the pedantic pedagogue, is a triumph of the animators' art, while the film's climax - the ride through the Hollow & the appearance of the hideous Hessian - is a celebration of pacing and stylistic understatement.
Walt Disney was always intrigued by pictures & drawings. As a lad in Marceline, Missouri, he sketched farm animals on scraps of paper; later, as an ambulance driver in France during the First World War, he drew comic figures on the sides of his vehicle. Back in Kansas City, along with artist Ub Iwerks, Walt developed a primitive animation studio that provided animated commercials and tiny cartoons for the local movie theaters. Always the innovator, his Alice In Cartoonland series broke ground in placing a live figure in a cartoon universe. Business reversals sent Disney & Iwerks to Hollywood in 1923, where Walt's older brother Roy became his lifelong business manager & counselor. When a mildly successful series with Oswald The Lucky Rabbit was snatched away by the distributor, the character of Mickey Mouse sprung into Walt's imagination, ensuring Disney's immortality. The happy arrival of sound technology made Mickey's screen debut, Steamboat Willie, a tremendous audience success with its use of synchronized music. The Silly Symphonies soon appeared, and Walt's growing crew of marvelously talented animators were quickly conquering new territory with full color, illusions of depth and radical advancements in personality development, an arena in which Walt's genius was unbeatable. Mickey's feisty, naughty behavior had captured millions of fans, but he was soon to be joined by other animated companions: temperamental Donald Duck, intellectually-challenged Goofy and energetic Pluto. All this was in preparation for Walt's grandest dream - feature length animated films. Against a storm of naysayers, Walt persevered and over the next decades delighted children of all ages with the adventures of Snow White, Pinocchio, Dumbo, Bambi and Peter Pan. Walt never forgot that his fortunes were all started by a mouse, or that childlike simplicity of message and lots of hard work always pay off.
With this installment to his career, Disney made a wonderful masterpiece that is pitch-perfect to complete your Halloween season. The story stays faithful to the Washington Irving short story and also adds a beautiful touch by having Bing Crosby's soothing voice-over to serenade this classic animated film. The film uses some voices in it, but these are used rarely. It proves even without many voices of characters how colorful they still can be. A Halloween classic!
---

- The famous Bing Crosby narrates and sings the entire length of the short animated film.
- An ironic thing to watch for is when Ichabod catches the two trouble makers in his class drawing Ichabod as a turkey, Ichabod asks his mother to make him dinner for an apology. He is served none the less than a turkey.
- During the beginning of Brom Bones spooky tale. A dark looking man leans out from his chair and says "And some don't even wear their skin!" The animators were to have said that they intended to make this character look like the famous horror film star Vincent Price.
- At the beginning of Ichabod's long journey home through the forest, you can see that the clouds are made to look like hands starving the moon of life.
- If you listen closely it sounds as though the crickets, toads, and crows are whispering Ichabod's name.
- While Ichabod is staring at the Owl in the tree it seems to be saying "You You You"
- When you see the black bird fly towards Ichabod and quickly escape through the woods you can hear it's crow.... it's saying, "Beware Beware".
- As a bit of humor they added Bing Crosby saying, "I'm getting out of here." right before they fade to black.