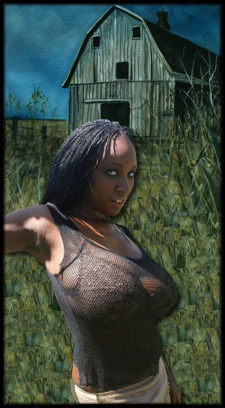 This section is too small for me to name all my interests but I'll name afew. Prince, Janet Jackson, Nancy Wilson, Stevie Wonder, Aerosmith, RHCP, Green Day, Pink, Negro Childe (that's my group) Billy Joel, No Doubt and the list goes on... In addition to the music, I'd like to share some facts about Goddess Bast with you..I do hope you enjoy: Bast is the Goddess of cats (see Commemorating the passing of Kitty Cat). Bast is the Goddess of music, dance, and the arts. The priestesses of Bast were known for their erotic dance ritual, the forerunner of modern erotic dance and stripping.
HEROES
My children...They keep me alive. I also have strong black women that are truly an inspiration: My grandma..without her, I would not be before you today~Amina Baraka..she helped me to find my soul again..my second mother who pushed me to blossom to my full potential thank you.. I am truly grateful and humbled by the two of you.
FAVORITE GROUPS
I LOVE THE 80'S, Nine Inch Nails, Name Under Consideration, Pagans of md unite, THe Club Exchange, .1 Janet Jackson fan club, Not Gothish But Gothic, Natural M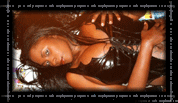 "
I've always wanted to work with Bruce Campbell because, well, who wouldn't?
"
-

Monique Dupree
---
Flesh Farm Interview

Contact Information:
monique@thefleshfarm.com

Other Websites:
Official Website
TROMA Photo Gallery
One Model Profile
Scream Queen
Moniques MySpace