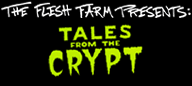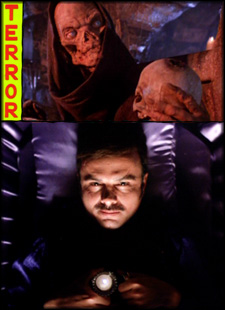 Episode #3 - Dig That Cat...He's Real Gone
Screenplay by: Terry Black
Directed by: Richard Donner
Original Airdate: 6/10/89

Shoot him, drown him, hang him, zap him with a kajillion volts - hey, it's a living. A man who receives a a surgical graft of a cat's nine lives becomes a carnival sensation with his dying act.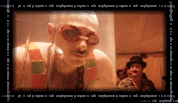 "
Folks, this is an escape Houdini himself couldn't have gotten out of! I give to you Ulric the Undying!
"
- Barker


In perhaps the most classically directed (and maybe best titled) Tales stories, Joe Pantoliano (
Memento
) works as a carnie who has figured out a way to kill himself in front of an audience several times over. And this isn't a trick—he's able to have multiple lives based on a very strange experiment with a cat. The writing and acting in this is great, but—social commentary and comedy aside—the directing is where it's at. Director Richard Donner employs creepy carnival music, uncomfortably close-up shots, dream-like sequences, and a first person coffin-narration that is just perfectly claustrophobic. And this makes the traditional Tales twist at the end all the more twisted.
-
The Tim Reaper








Joe Pantoliano
Gustav Vintas
Robert Wuhl
Kathleen York
Dorothy Neumann
Jack O'Leary
Michael Bower
Steve Kahan
John Kassir