Independent actress/model Scarlet Salem is an artist who has many original & colorful facets expressed in her versatile field of work. First & foremost, her enthusiasm & passion for 'The horror movie' genre (both old & new) shines brightly with any role she is given.
New to the horror movie industry as of this year, Scarlet just recently completed her first film YOU'RE NEXT 3: PAJAMA PARTY MASSACRE (2007) which is a short film by NFTS Productions. She is already embarking on her second short horror film this fall. Other experience includes a cameo in Mike Etoll's MUTILATED MOVIES (2007) & has appeared in two PAWN AMERICA commercials (2005/2006).
Growing up obsessed with undead things & gore, she starred in & produced many of her own independent horror films early on in high school with equally driven friends.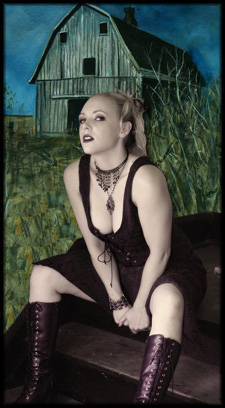 The other side of the field she is exceedingly passionate about is modeling. With her ability to transform into any genre, personality or theme, Scarlet's vibrant features express loud, yet delicate wave lengths of modern art. She has been modeling for over a year now & has worked with some of Minnesota's finest independent photographers.
Scarlet is increasingly keeping her self busy exploring different ventures in the film & photography industry. While gaining valuable experience with every project, her performance & vision of her goals seam to only solidify. Be sure to keep your eyes & ears out…….for Scarlet Salem just may bewitch your senses.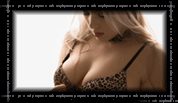 "
If we can't live in peace then lets die in peace. We are not committing suicide - its a revolutionary act.
"
-

Reverend Jim Jones
---