Jason McGuire is a great guy. I grew up watching the Pet Sematary films and never thought I'd get in contact with Jason. But, lucky for us, I tracked him down to chat about what he's been up to and ask some questions about his role as Drew Gilbert in Pet Sematary Two. Jason even had a small appearance in Forrest Gump. Something I wasn't aware of until my interview with him.
Jason is perusing a career in culinary arts and hopes to open his own restaurant/bar one day. If he opens one, I'll post the information so you can go get drunk and chat with Jason. I think Jason should name it Jason's Sematary. I'd even fly out to see that!
Give us an update. What have you been up to?

- Different things really, jack of all trades master of none! lol I got out of acting in high school, because my grades were suffering and my parents basically said I had to. So I did and just bounced around trying to figure out what I wanted to do with my life. So I worked in restaurants, bars, warehouses, a liquor store, construction, and partied alot. LOL Then about 7 years ago I decided I wanted to be a chef, and have been working on that ever since.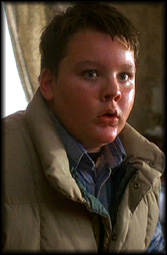 So how did you get interested in acting?

- 6th grade, my drama teacher told my parents that she saw talent and that if it was something I was interested in they should help me pursue it. So I was and they did. They found a guy who held screen acting workshops here in Atlanta and after taking his classes he filmed us in pairs doing random scenes for a showcase which he invited some local agents to and a couple of them called about the Pet II auditions here in Atl.

Give us a couple actors you idolized when beginning your interest in acting.

- I watched so many movies growing up. I really was into all the Nightmare on Elm Street movies, Halloween, Friday the 13th, anything Horror or comedy. Martial Arts movies have always been a favorite of mine too! I have also had a strange pull towards any kind of movie with swords. Highlander is one of my all time faves! So when I got to work with Clancy Brown I was freakin the fuck out! Sci-Fi has always been a favorite genre of mine as well. DUNE!! Great, great movie!

How did you end up playing Drew Gilbert in Pet Sematary 2?

- Continuing from the showcase, I went to an audition for the part, then I got a call back to audition for Mary Lambert, then they brought my Father and I out to L.A. for another audition for the producers. And a few days before Christmas 1991 they called and said I had the part and filming started in Jan 92.

Had you seen the first Pet Sematary? What was your reaction of the film?

- I thought it was a great movie! I watched alot of Munsters re-runs as a kid so I thought it was cool to see Fred Gwynne in something other than that show. I'll never forget Gage slashing his achilles tendons! That still makes me cringe! lol

Was there any point during filming where you felt real fear?

- Clancy Brown is an amazing actor! He is a method actor so if we were going to film a scene he was in character long before we started. The scene where he breaks up our Halloween party in the pet cemetary, I thought he was gonna really kick my ass! And when you are 13 years old a big guy like that will scare the shit out of you! lol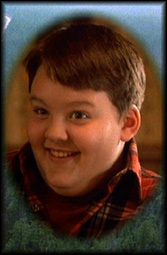 Working with Edward Furlong after his Terminator 2 appearance must have been exciting. Tell us about meeting Edward for the first time. Did you guys spark up a friendship?

- We hit it off pretty much instantly. We were inseperable during production. After the wrap his aunt and uncle invited me to go to Florida with them for a week, and I went out to L.A. several times after that for auditions and we would hang out if possible. We haven't talked since though. I heard he was having some guardianship issues and I figured he had enough going on without trying to remain friends with someone across the country. This was 15 years ago so no free long distance cell phones and I hadn't even heard of the internet.

How about the other actors? (Anthony Edwards, Clancy Brown, Lisa Waltz, ect.) Tell us about your experiences.

- When I would go out to L.A. My father and I stayed with Lisa Waltz, and we went out with Clancy Brown & his wife a few times. Anthony Edwards was great too, I was a huge fan of Top Gun and Revenge of the Nerds so working with him was incredible. Everyone in the cast was extremely nice and I got along with everyone wonderfully! I had a huge crush on Sarah Trigger! She is so hot! The only other movie I can think of with her in it is PCU with Jeremy Piven and Jon Favreau. Great flick!

Are you still in contact with anyone from the film?

- Over the years I have lost touch, but we all kept in touch for awhile. I have moved here and there, and I was just a 13 year old kid, so keeping in touch with people across the country was new to me.

Have any fun behing-the-scenes stories for us?

- Honestly, I remember random things here and there, but nothing specific comes to mind. I do remember a glove was left on a boulder while filming the indian burial ground shots, and I pointed it out after a few shots, and said is that glove gonna be in the frame? and there was a big deal sort of about that. I remember somebody got there ass chewed out. I felt bad actually, cause I got someone in trouble.

Did you keep anything from the filming?

- No, just pictures and memories.

I noticed you had a small role in Forrest Gump! Where can we find you?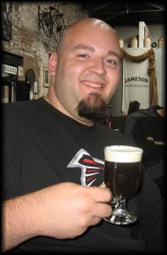 - Don't blink cause you might miss it, but the first time you see forrest as Tom Hanks I'm one of the bullies in the back of the truck that chases him then Bear Bryant sees how fast he can run. The next scene is him playing football at Alabama. That was fun! Tom Hanks is a really good guy!

So where to in life from here?

- Now I'm just pursuing my career in Culinary Arts. It has been awesome! I spent the last 8 months of 2006 living and working as a chef in Dublin, Ireland. That was amazing! I learned so much about food and myself. In the future I would like to have my own Restaurant/bar, and possibly try acting again. You're never too old for that I guess. They'll always need a father or grandfather in something right? lol

Anything to say to the fans?

- If you enjoyed the movie I'm very glad, because you people are the ones who we did it for. I had so much fun! I never thought I would be in a movie growing up here in GA, but if you want something bad enough you can make it happen! Never give up your dreams!